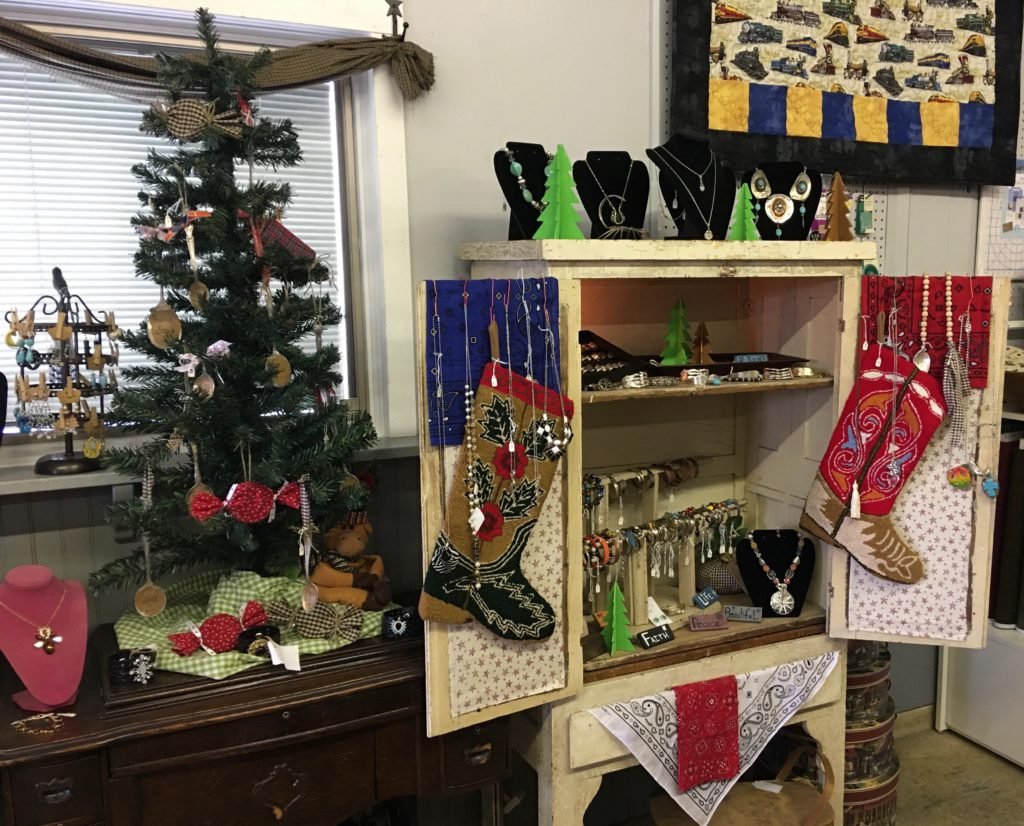 Each week I am going to feature one of the booth in our shop. I've asked each one of them to write up something about their booth and themselves I will post it along this picture so you can the items that they make. This way everyone can see the things that Trisa's Quilting Corner & More offers. We are located @ 109 S. Oak St here in VillaGrove.
This is our 5th Booth it adds a little Western to the shop with the beautiful hand crafted silverware jewelry.
We are Wear My Rocks. We handicraft one-of-a-kind Silverware Jewelry. We have worked with silverware for about 10yrs and it all started with Dale picking up a heart shaped rock Took it home and drilled a hole thru it and I (Debra) made a necklace, which I still have has a keepsake. We make one of a fine rings, necklaces and beaded bracelets. We also can make a piece of your families silverware for or own. Dale and I are very passionate about our work and do any craft shows from MARCH thru DECEMBER.. We have been married for 40 yrs and have 4 CHILDREN and 5 Grandchildren and have lived in Villa Grove for 17yrs.