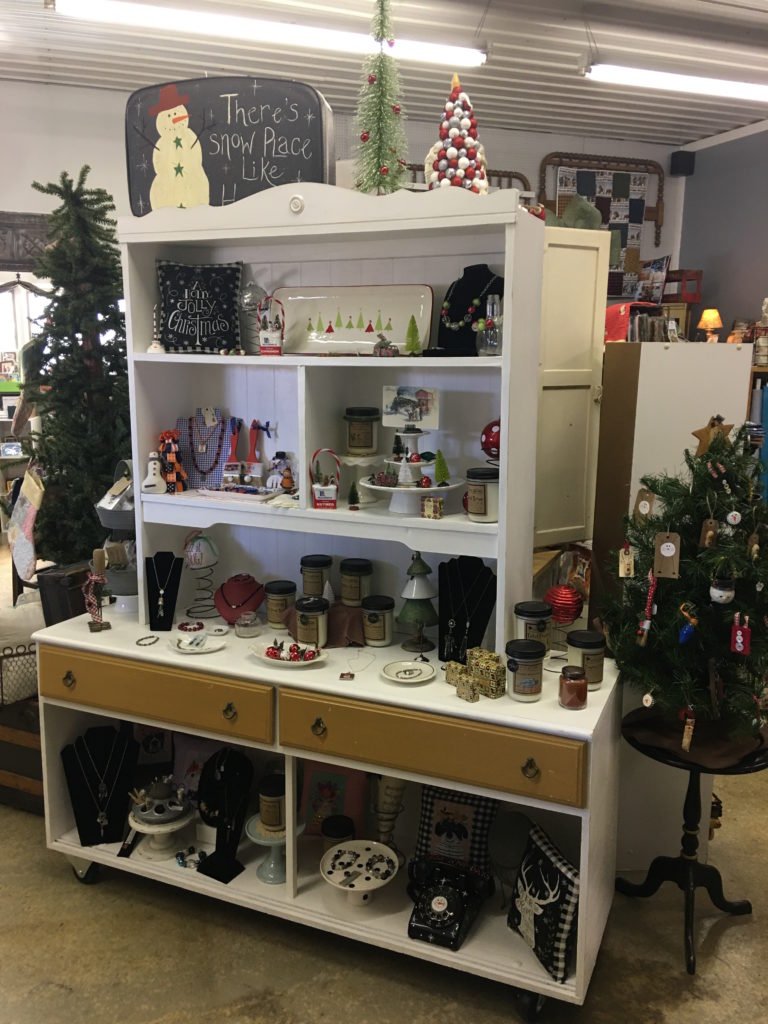 Each week I am going to feature one of the booth in our shop.  I've asked each one of them to write up something about their booth and themselves I will post it along this picture so you can  the items that they make. This way everyone can see the things that Trisa's Quilting Corner & More offers. We are located @ 109 S. Oak St here in VillaGrove. 
This is our 4th Booth Cindy is also one that has been with me from the beginning , she has handmade jewelry & gifts also 1803 candles just a little bit of everything.
My name is Cindy Mitchell. I have booth # 35 and I love being creative….or at least trying. I remember my aunt crafting and selling her things at the covered bridge 50+years ago and I think I caught the bug.
I've lived in the Villa Grove area my whole life. I've been married to Curt for 42 yrs, have 2 sons, grandchildren in Texas and 1 spoiled dog, Zoe! Some days you may even catch her running loose at Trisa's.
Glenda Mooney and I started doing craft shows 30+years ago but I've only been doing jewelry for about 10 years and am still learning. I love mixing antiques, crafts and jewelry in my booth. I also have pillows, candles and soaps ready for that last minute gift.