Store Update
I am closed for now but I will be at the shop working on Long Arming as of now I'm booked into the middle of July.  With this extra time I'm hoping to get some of it done earlier because I have a feeling I will be getting a lot more quilts to do soon 😉😁  
If you need anything please call ahead 217-681-1891 and let me know what it is and we can make arrangements to get it to you. Please stay safe and healthy.
Quilt Finishing
Your hard work, finished! I can free hand Long Arm your quilt for you or you can rent a Long Arm machine and do it yourself!
Scissor Sharpening 
Restore your favorite pair of scissors to better-than-factory condition!
Shop Our Vendors
19 different booths - crafts, sewing specialities, antiques and even dog treats! Something for everyone!
Our Vendors
We have 19 booths in the shop with a variety of fabric and gift items!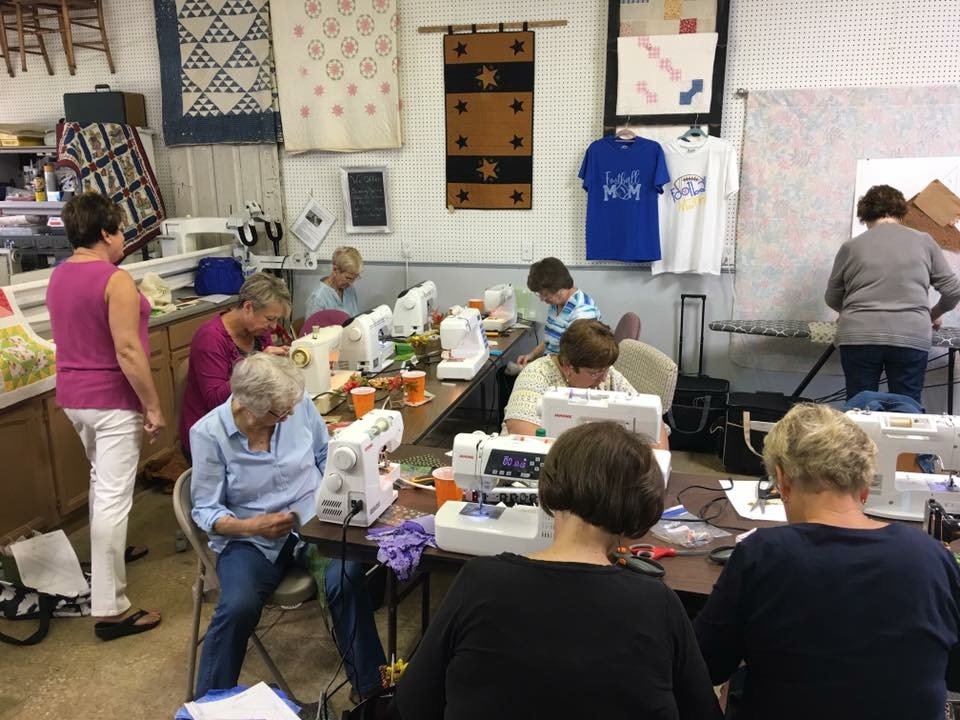 We have a variety of classes ranging from adult and children sewing, crafting and painting. Check out our wide variety of classes!
Sewing Machine Servicing and Knife Sharpening
Tony Martin can keep you sharp and running smooth! Not only does he keep all the machines at Trisa's Quilting and More maintained and running great, he can do the same for you!